Cody Pogue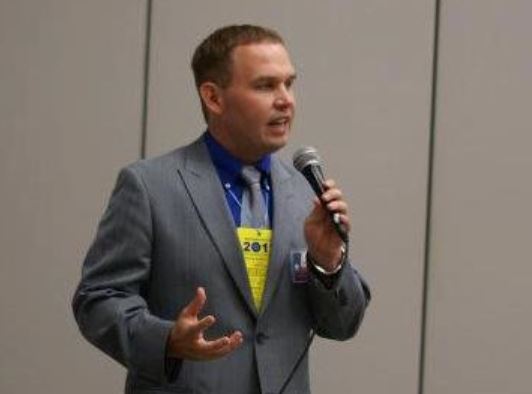 Kingwood Area Democrat Cody Pogue's pragmatic and moral approach to the abortion debate. Cody Pogue in hiss piece says,
One of the many things I love about our state is that we are caring people with big hearts. It's that love of humanity that drives many of us to oppose abortion so strongly. In our opposition to abortion, however; we must be careful and make sure that we do not create an even bigger monster.

Making abortion illegal will not make it go away any more than making drugs illegal, alcohol illegal, or speeding illegal have made those things go away. Making something illegal simply pushes it underground and makes it more dangerous.

Instead of pushing abortion underground and turning our eye away from that tragedy that would cause, we should all work together, both Democrats and Republicans, to create a world where abortion is no longer necessary and where all of God's people can live long lives of peace, safety, and freed.
---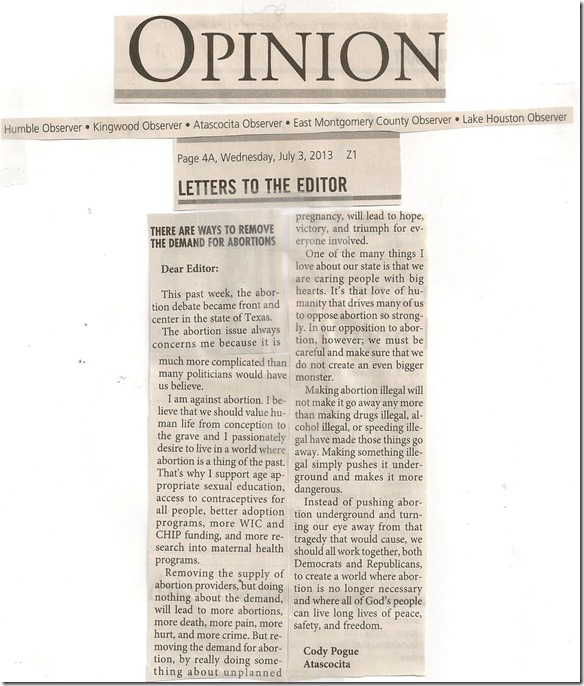 ---


LIKE My Facebook Page – Visit My Blog: EgbertoWillies.com
Follow @EgbertoWillies